Top 8 Business Networking Tools to Boost Your Success
June 2023
4 min reading time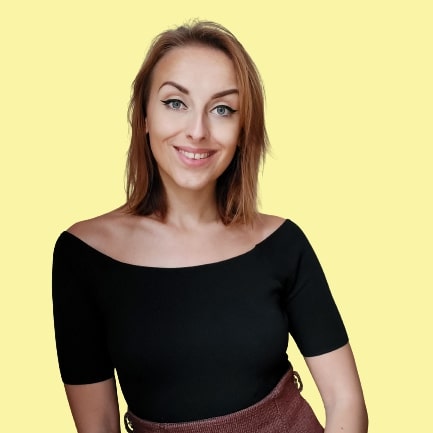 Building relationships, developing confidence, and accessing new information and perspectives are just a few aspects of business networking. In today's digital age, professional networking is not limited to in-person events but also includes various online conferences and webinars.
To help you maximize your networking success, we have compiled a list of the best tools to improve your networking skills, manage leads effectively, and easily connect with others. Here are eight business networking tools that can take your networking game to the next level.
Contents
Canva
Notion
Calendly
Baningo
CRM
Surfe
Lusha
Udemy
Canva
Canva is a user-friendly graphic design tool that empowers professionals to create visually appealing and engaging networking materials, showcasing their brand, skills, and products.
With its simple drag-and-drop interface and a wide range of templates and design elements, even individuals with no graphic design experience can easily create visually attractive materials such as leaflets, presentations, one-pagers, or digital assets.
In addition, Canva provides various sharing options, including downloadable files or direct sharing through links. This feature allows you to distribute your networking materials effortlessly, whether in person or online.
Key features of Canva:
Simple drag-and-drop designer
Wide selection of templates
Photo, video, and audio library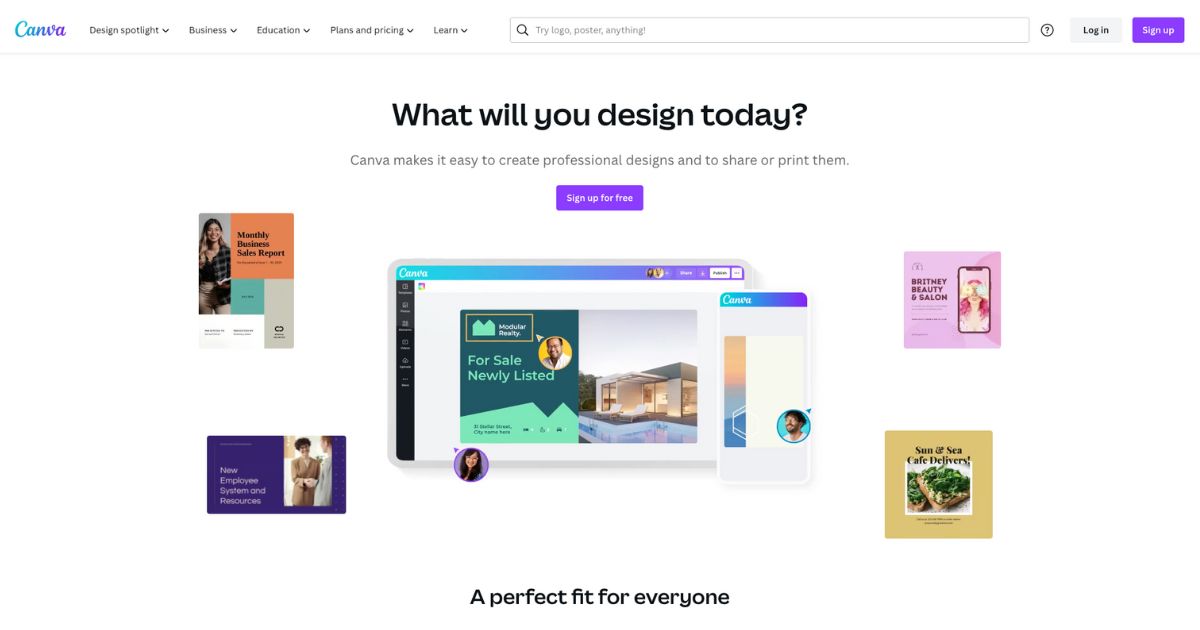 Notion
Another essential and convenient tool to consider is a note-taking solution that enables you to capture valuable insights during presentations, masterclasses, webinars, and other networking events.
While traditional methods like using Apple Notes, Google Keep, or pen and paper are viable options, if you seek a more powerful solution that promotes collaboration, note sharing, and structured organization, Notion is the ideal choice.
Notion is a comprehensive platform that allows you to build an internal wiki and customize each page with a wide range of options and elements. These include colored highlights, formatting, checklists, media files, or a table of contents.
Moreover, Notion provides a collaboration feature and seamless integrations with popular project management tools like Jira or Asana. This enables you to effortlessly create tasks from your notes, enhancing your workflow and boosting productivity.
Key features of Notion:
Collaboration and comment section
Media sharing
Customization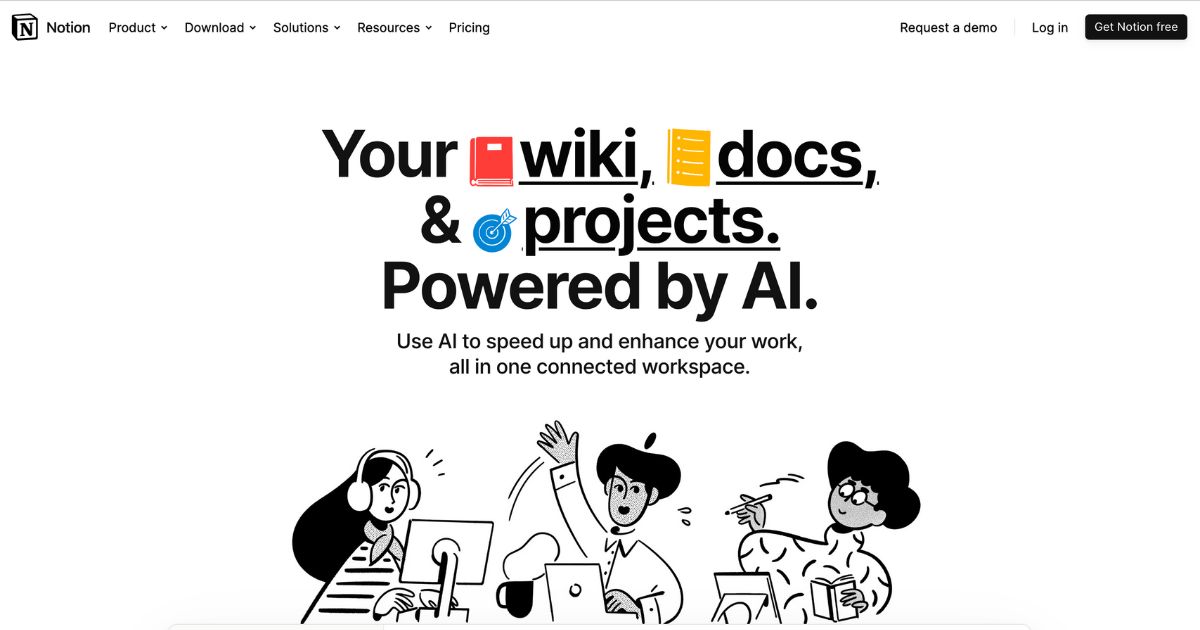 Calendly
Including an appointment tool in your networking stack is crucial for effective follow-up and seamless meetings.
One standout tool in this category is Calendly, which prides itself on being one of the most user-friendly scheduling tools available.
Even if you're new to scheduling tools, Calendly makes the process incredibly simple. Just connect your calendar, establish meeting rules, and share your booking link.
Calendly offers much more than just basic scheduling capabilities. You can integrate it with other tools to create a seamless workflow, configure automated notifications and reminders, and even personalize the scheduler with your own branding.
Key features of Calendly:
Customizable company branding
Automated event notifications and reminders
Integration options with Google Meet, Microsoft Teams, and Slack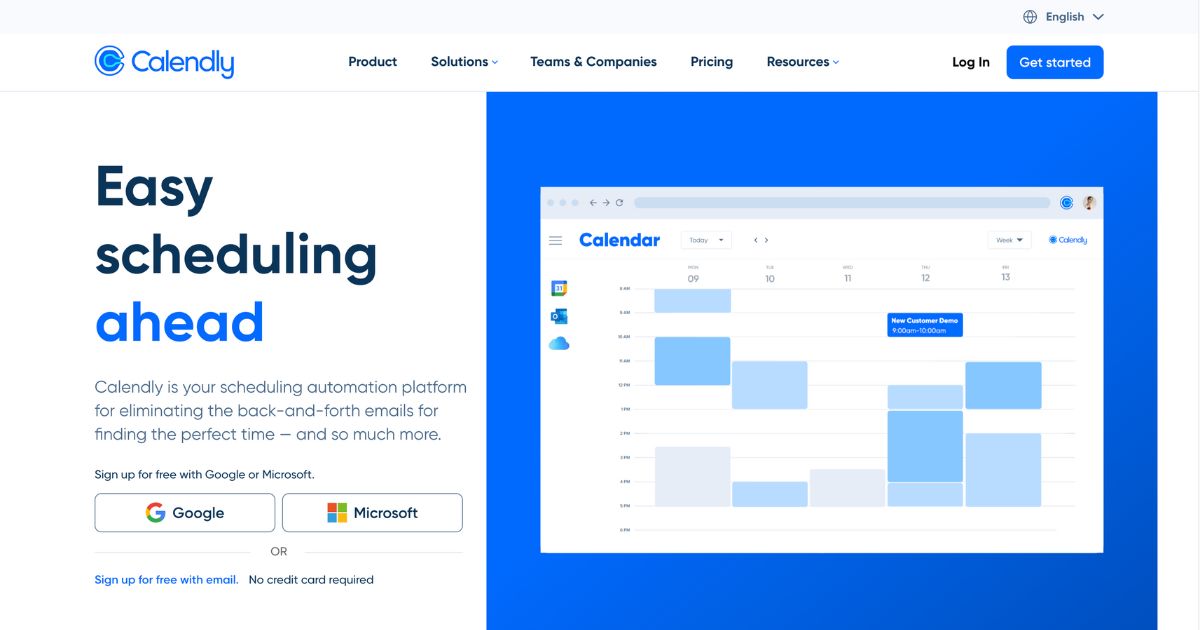 baningo cards
No networking event is complete without the convenience of exchanging contact information. In today's world, where sustainability is a priority and contact details contain more than just a phone number and email, traditional paper business cards are becoming outdated.
Instead, consider opting for digital business cards that offer a range of benefits. With digital cards, you can share not only your name and essential contact information but also social media profiles, websites, blogs, various landing pages, sales decks, or one-pagers.
If you are interested to know more about why digital business cards are a must-have at events, I recommend reading this article.
Baningo is a great platform that provides digital business cards for professionals, small businesses, and larger companies. It offers a comprehensive solution, additionally allowing you to showcase your brand, track the performance metrics of your card, and share any relevant information you desire.
Key features of baningo cards:
Team management
Own logo and colors
Sharing via QR, URL, or by using an NFC card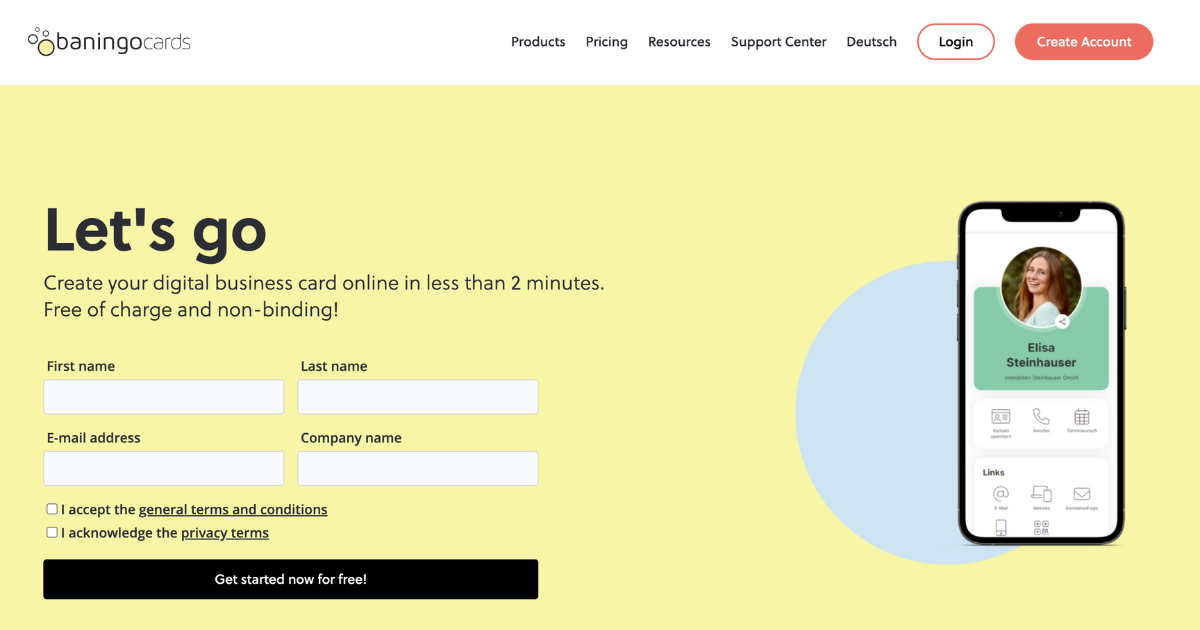 Create digital business card now for free!
CRM
A well-rounded Customer Relationship Management (CRM) solution is essential for capturing, organizing, and managing leads effectively.
When it comes to contacts acquired at networking events, a CRM enables you to store them securely while providing tools to track relationships, communications, and analyze your performance.
Choosing the right CRM depends on your specific company needs, preferences, and organizational goals. Given the wide range of solutions available in the CRM market that cater to diverse customer needs, we have decided to provide a list of tools instead of focusing on a single CRM option.
To assist you in selecting the CRM that best aligns with your objectives, we have compiled a list of top CRM tools for you to benchmark:
Hubspot
Pipedrive
Salesforce
Freshworks
Monday.com
Zoho
Zendesk
Microsoft Dynamics
Copper
Keap
Surfe
Surfe is the perfect tool for managing and organizing your contacts efficiently with CRM functions embedded into your LinkedIn.
Thanks to Surfe you can directly access CRM information right on LinkedIn, add your Linkedin connections to your CRM with a single click, and easily track your LinkedIn activity.
Additionally, Surfe allows you to attach notes to your connections, ensuring you never forget where you met or what the next steps are.
Whether you're networking at offline events to forge new connections or engaging in online interactions, simply add your connections to LinkedIn, and let Surfe assist you in organizing them effectively.
Key features of Surfe:
Notes
Message template
Linkedin x CRM synchronization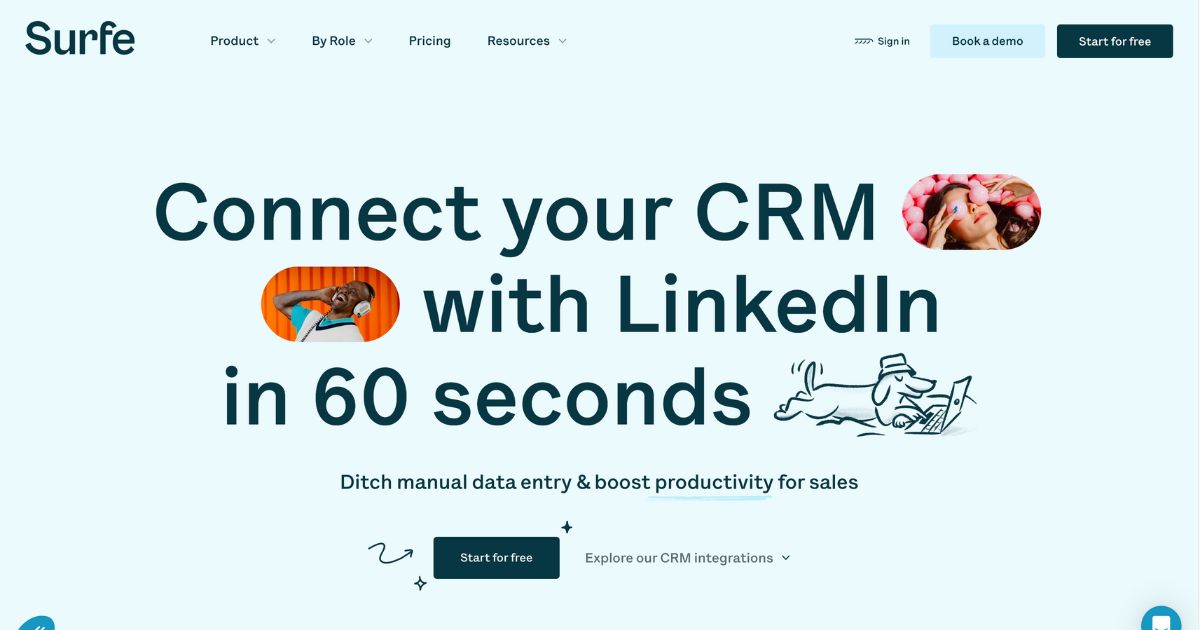 Lusha
Lusha is a powerful B2B database designed for managing leads, collecting contact details, and verifying their business profiles.
Whether you need to find contact information for your new connections acquired at the networking event or enrich already existing details in your CRM, Lusha is the ultimate tool to rely on.
With Lusha you can easily find the contact details your need, search organizations, prospect leads, and organize them into lists. In addition, with the Chrome extension, you can access Lusha directly from your LinkedIn to search for the contact information without leaving the page.
Lusha takes pride in offering information that is 81% accurate, and sourced from a variety of reliable channels such as social media, the Lusha community, and public databases. Making new connections and following up has never been easier!
Key features of Lusha:
Chrome extension
List creation
Integration with Hubspot or Salesforce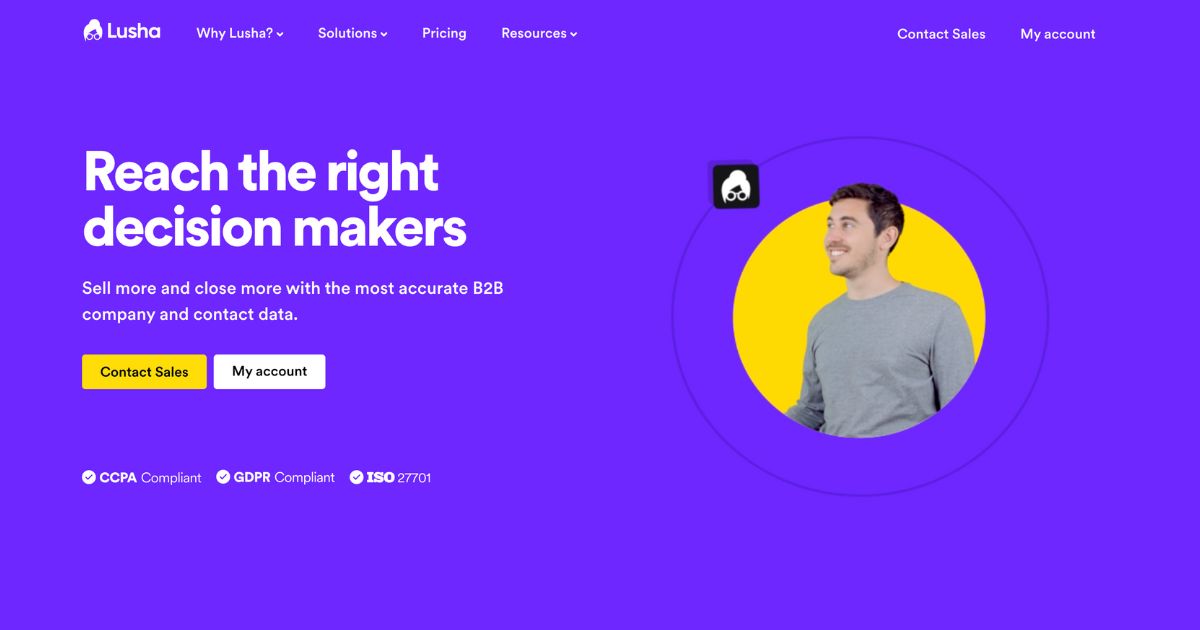 Udemy
Lastly, continuous learning is crucial for enhancing your business networking, presentation, and communication skills, as well as staying updated with current trends.
Udemy, a leading online learning platform, offers a diverse selection of courses spanning various topics. From public speaking to business communication and negotiation skills, Udemy has courses tailored to meet your specific needs.
Additionally, Udemy Business provides a comprehensive learning management system for companies, allowing administrators to track employee progress.
Key features of Udemy:
Udemy Business for companies
Courses in various languages
Paid or Free courses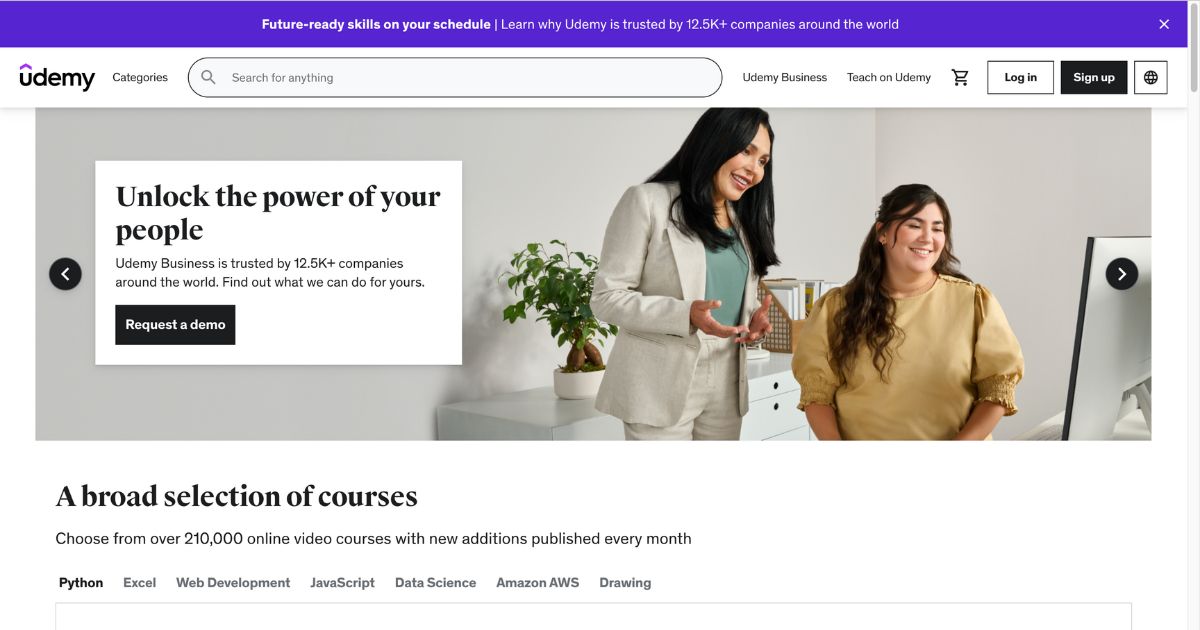 Final thoughts
Whether you're attending online or offline events, understanding which business networking tools can enhance your processes and connections is vital for successful networking.
It's important to note that you don't necessarily need to invest in all of these tools. The key is to assess your team's and company's specific needs and select the most suitable tool that can enhance your relationship-building efforts.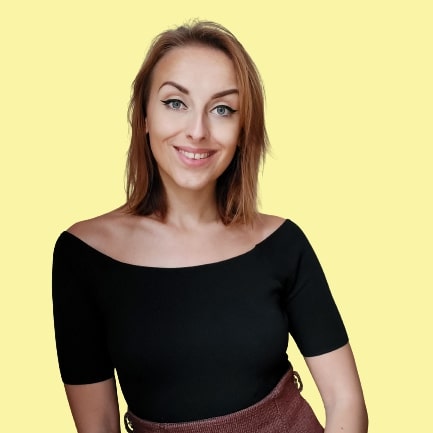 Denisa Lesniaková
Online Marketing & Pre-Sales Manager
About the author
Denisa is an experienced online marketer who has been working in the industry for several years. With a passion for digital marketing, she enjoys staying up-to-date with the latest trends and strategies.