The 6 must-haves for every professional digital business card
Deciding what to put on a business card is not an easy task. Here you will learn about the 6 most important elements on your digital business card and how to solve the challenge of the lack of space.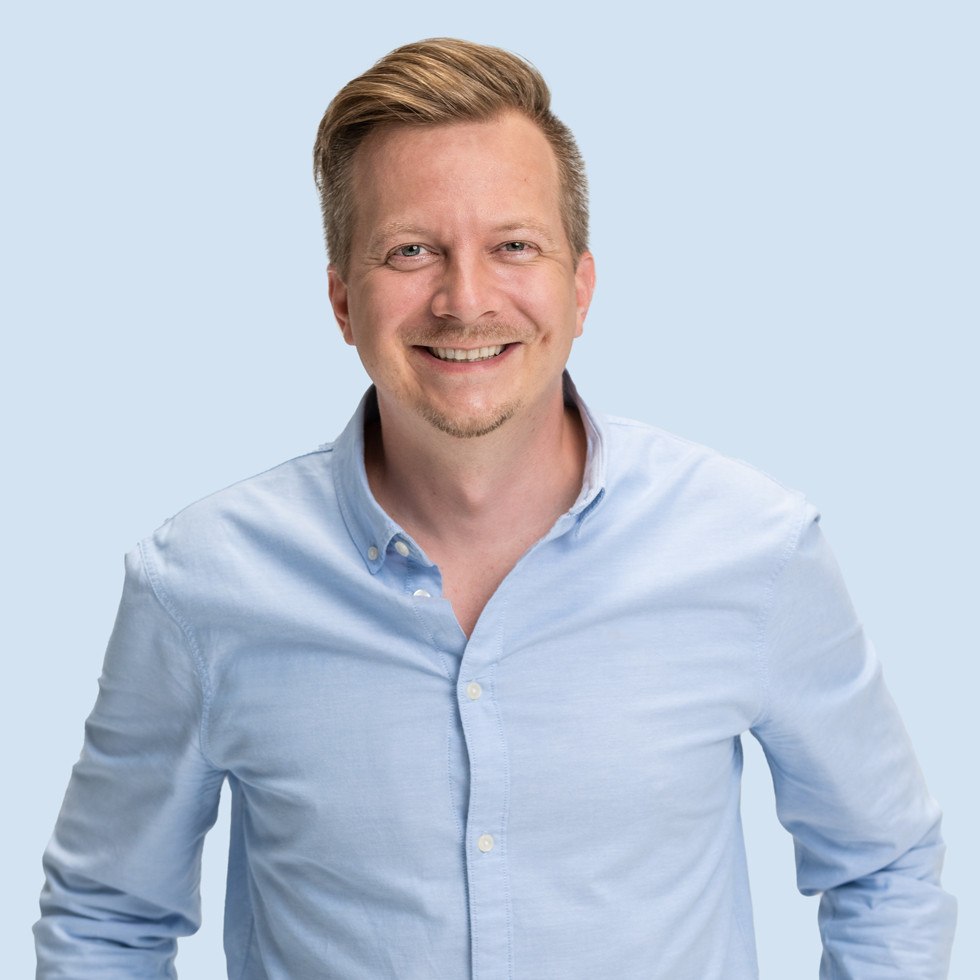 Traditional paper business cards have been around for centuries and are an important part of business meetings or networking. Whether students or managers, everyone uses them. However, it's not easy to clarify which content is valid for a business card - especially when you are limited to a small piece of paper or cardboard.
The solution to avoid the space problem is to put the business cards online. Digital business cards are not only more modern and environmentally friendly than printed business cards, they also offer endless space for everything that is important to you.
When creating a business card, whether paper or digital, consider these 6 must-haves.
What information should a business card contain?
1. Your name, position and organization or business
Your name is definitely one of the most important items on your business card. People often ask, "Should I put my nickname on my business card?" The answer is yes! Adding your full name (including your nickname) to your business card is important as it gives insight into your personality.
baningo cards is a professional digital business card solution for companies and the self-employed. With our Free-Plan you can use our digital business cards completely free of charge for up to 10 team members. We offer many other possibilities in addition to your name. You can specify and change the following elements at any time:
Prefix / prepended title
First name
Last name
Suffix / suffixed title
Position
Organization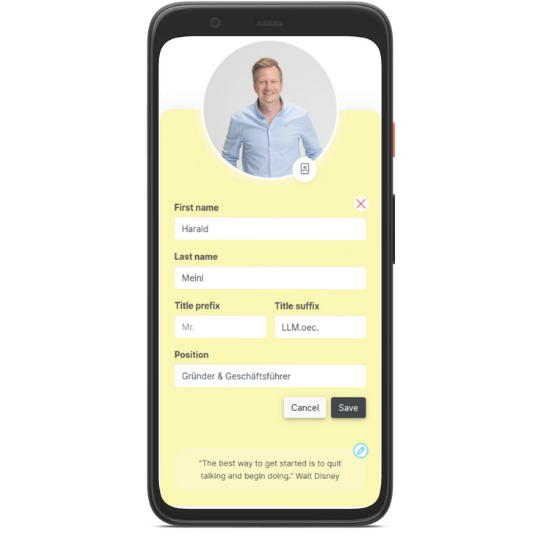 2. A photo or avatar of you
Should I put my photo on my business card or not? A frequently asked question that often answers itself with classic paper business cards, since there is usually simply no space for a photo and the print quality does not always allow it.
With our digital business cards, however, this is not a problem. Here you should even upload a photo or an avatar of yourself to give your digital business card a personal touch.
It's easy to forget who you met at networking conferences and events. Adding a photo on the digital business card is a great way for people to put a name to a face (and vice versa) and help others remember you.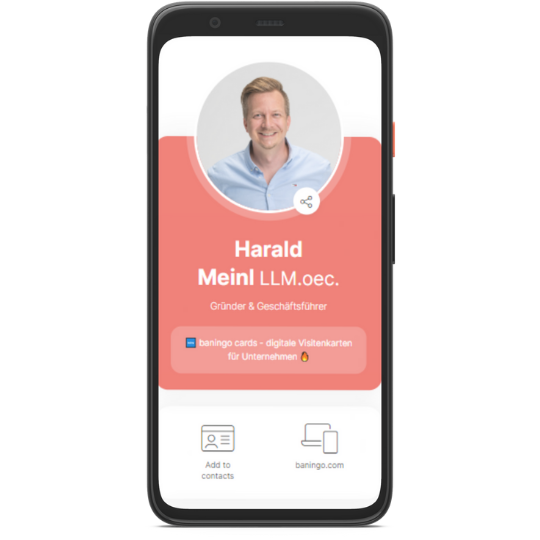 3. Contact options
One of the most important perks of business cards is to show other people ways to get in touch with you quickly and easily.
Again, space is always a limiting factor with paper business cards. Digital business cards allow you to enter any number of contact options you like. This increases the frequency of contact and helps you with your business. The following contact options are available to you, among others:
Telephone number (home, work, mobile, fax, etc.)
Email addresses (private, work, other)
Your postal address / your location (branch, office location, headquarters, etc.)
Contact forms
Scheduling an appointment (either using the built-in scheduling feature or using links to Calendly or others.)
Appointment request form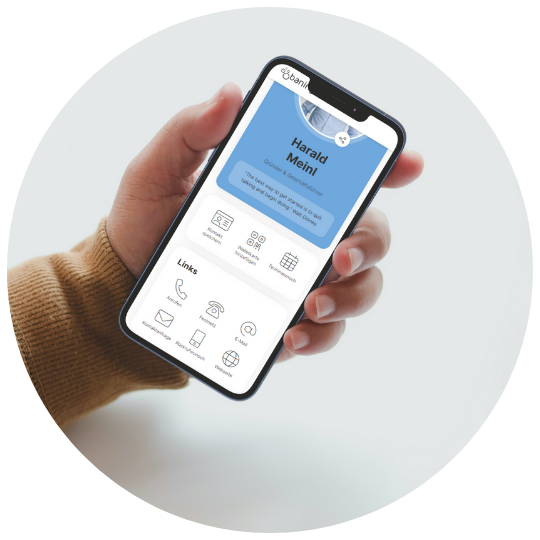 4. Your own website and landing pages
Your own website is one of the most important marketing tools for any business model. Some business models even work purely online via your own website. It is therefore important to have your own website on your business card.
On your website or on certain landing pages, you convey information about your service and your brand, provide solutions to problems, and offer ways to sign up directly or buy your service/product online.
With our digital business card, you can link to any number of websites and landing pages and even change these links centrally at any time. This way, your contacts will always see the services you want to share.
5. Social Media, Messaging Apps & Marketing Sites
Social selling is becoming more and more important. In contrast to the analogue business card, the digital card offers the possibility of linking any number of social media links. No matter whether they are links to your private Twitter profile or to your company LinkedIn account.
You can also link your favorite messaging apps such as WhatsApp, Telegram, Signal or WeChat to offer your connections additional options for making contact Does your company offer support through a specific channel? If so, perfect – link it directly as well.
If you use online services to advertise your products, upload marketing materials, conduct surveys or collect customer reviews, then link these pages in your digital business card with the push of a button.
Here is a selection of examples of which pages you could also link to:
Dropbox, Google Drive or other cloud sites with your content such as flyers, PDFs, etc.
Links to YouTube or Vimeo videos
Hubspot, Salesforce and other CRM tools
Yelp Pages
Pinterest
Capterra
Proven Expert
Your Amazon shop
etc.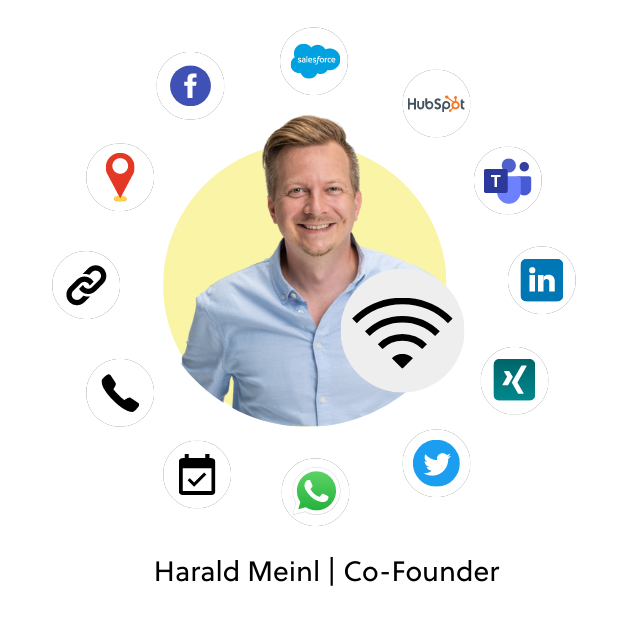 6. Assistants / Representatives
Someone supports or represents you in certain matters? What was difficult to do on your old paper business card is very easy on your digital business card. Just add another person to your digital business card. You can add the following information:
First name
Surname
Phone number
E-mail address
Photo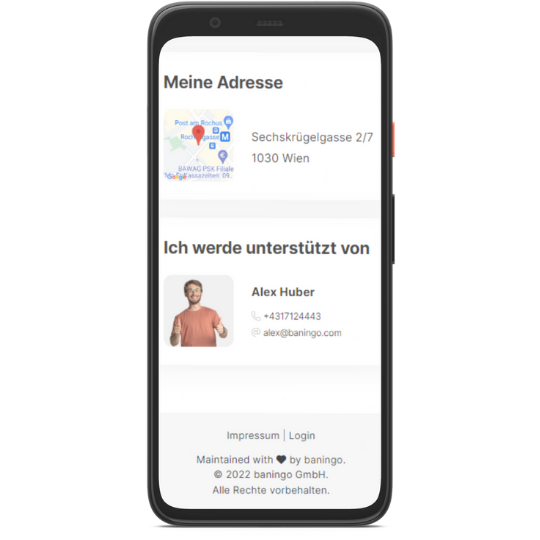 These are the 6 must-haves of every professional business card. Of course, you can add more to your card at any time but with our 6 recommendations, you already have a very good digital business card that gets you ready to start networking.
If you want to try our digital business cards, click here and create your free business card in the Free Plan right away.
In addition to your digital business card, would you like to have something else in your hand? Then the NFC business card is just right for you. There are three different card editions to choose from so that you can find the perfect card for you or your business. Here's the shop.
Take your digital customer experience to the next level. Our experts will be happy to support you.
Let's chat.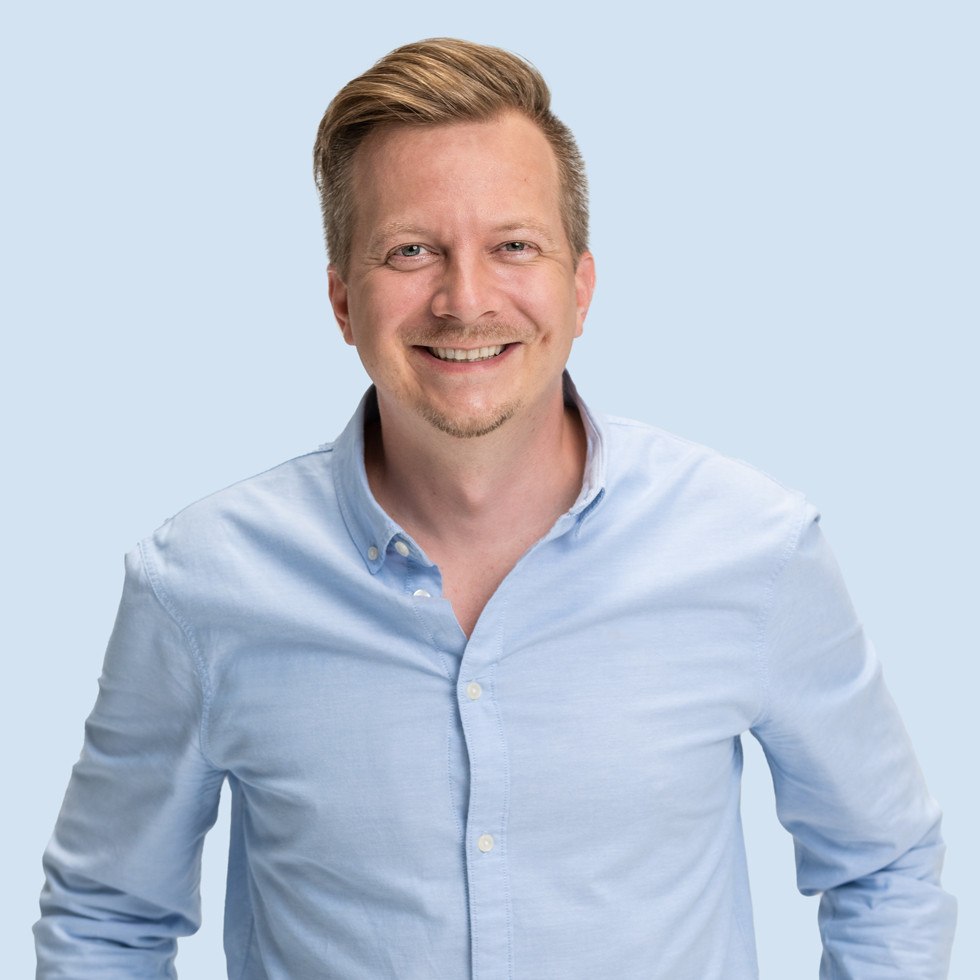 Harald Meinl
Co-Founder & Managing Director
About the author
Harald is Co-Founder and Managing Director at baningo and manages strategy, product & direction.